WE ARE
The organization that brought the first-ever statue honoring real women in the 167-year history of New York City's Central Park
Writing all women back into the historical record through an inclusive education campaign in partnerships with museums and libraries
Challenging U.S. municipalities to recognize and honor the contributions of all women and people of color with tributes in their public spaces
The Women's Rights HISTORY Trail
There are countless important and historic places of interest in NYC of monumental women of the past. We've documented hundreds and the list keeps growing. Explore where history was made. Learn more about the contributions of NYC women online or use the map to visit these inspirational spots in person. Make it an outing to educate yourself and the next generation! Learn More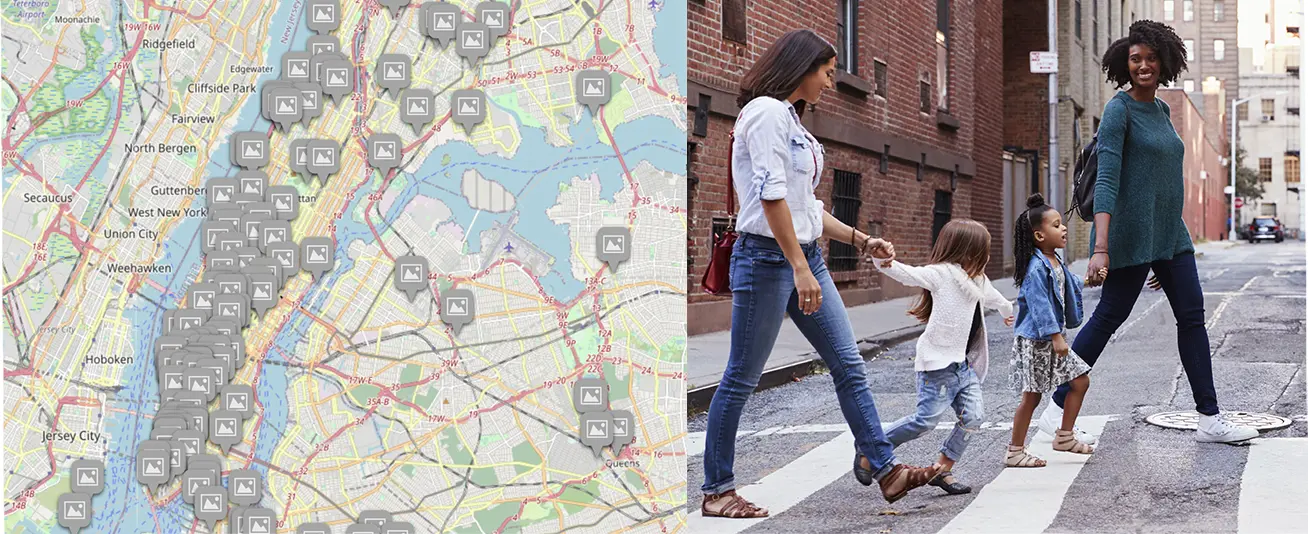 ---
PUT HER ON A PEDESTAL
Our Educational Art & History Project
Which woman from the past do you think deserves to be put on a pedestal? Now's your chance to show us. Be a part of this exciting community-driven project. Learn. Draw. Share. Celebrate! Learn More

---
Visit Our Store
Show your support for good
The proceeds from every purchase go toward Monumental Women's Educational projects and programs to highlight the power of Women's History in the continuing fight for equality. Union made and made in the USA products. Give your friends and colleagues a gift that helps "Move History Forward."
---
Happy August 26th Women's Equality Day!
On August 26th, Monumental Women celebrates the one-year anniversary of the unveiling of our Women's Rights Pioneers Monument in Central Park.
---
Rewatch the live event here
August 26th, 2020 — Monumental Women unveiled the first statue of real women the Women's Rights Pioneers Monument of Sojourner Truth, Elizabeth Cady Stanton and Susan B. Anthony in Central Park, on the occasion on the 100th anniversary of the ratification on the 19th amendment and women winning the right to vote.
Subscribe to Our Newsletter
Monumental change is coming.