Virtual Women's Rights Trail
It is so important to learn about and honor the diverse contributions of New York City women to the advancement of women's rights. Use this map of the five boroughs to find and visit — either virtually or in-person — locations where women's history was made! This initial map will expand to include more women in all the boroughs. Historians, librarians, educators and the public will help develop and enlarge the future scope of the Trail.

---
Lenape Land Acknowledgement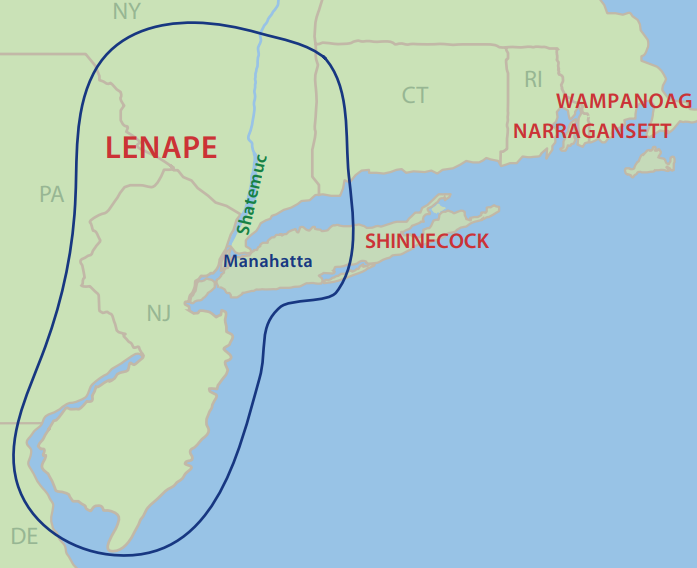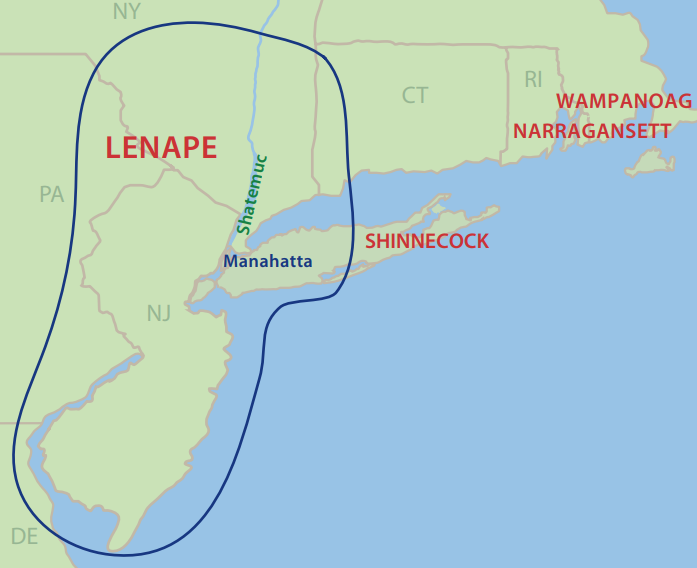 We begin by acknowledging that the five boroughs of New York City and the Women's Rights History Trail encompass the ancestral and unceded territory of the Lenape.
The word Lenape (len-AH-pay) means "the people." The Lenape speak an Algonquian family language. Their land, called Lenapehoking, at the time of first contact with Europeans included all of what is now New Jersey, eastern Pennsylvania, southeastern New York State, northern Delaware and a section of southeastern Connecticut, including the five boroughs of New York City.
The ways that the Lenape peoples understood and continue to understand their land is the subject of study that is developing with the input of Native peoples. Because written "maps" might not have been created by the indigenous residents (or if written descriptions/drawings were created, did not survive) and recognizing that oral traditions of place-marking were a primary means of conveying information about physical locations, understanding the history and continuing connections of indigenous peoples to New York City is an ongoing process. Monumental Women commits to:
Offering recognition and respect to indigenous traditions and history;
Countering the "doctrine of discovery" with the true story of the people who were already here;
Creating a broader public awareness of the history that has led to this moment;
Beginning to repair relationships with Native communities and with the land;
Supporting larger truth-telling and reconciliation efforts;
Reminding people that colonization is an ongoing process, with Native lands still occupied due to deceptive and broken treaties;
In accordance with indigenous protocol, opening up space with reverence and respect; and
Inspiring ongoing action and relationships with Native peoples.
We respectfully acknowledge and honor all Indigenous communities—past, present, and future—for their ongoing and fundamental relationships to the region. Monumental Women is committed to creating a full and fair record of the past to move toward a more equitable and just future.
---
Research, writing and editing of map entries was spearheaded by Pam Elam and Brenda Berkman.
Monumental Women thanks the following historians and activists for their recommendations discussed during the creation of our NYC Women's Rights History Trail. We look forward to a continuing relationship with them as the WRHT evolves and grows in the years to come.
THANK YOU TO
Jennifer Lemak and Ashley Hopkins-Benton, New York State Museum in Albany
Janice Monger and Gabby Leone, Staten Island Museum
Andrew Berman, Greenwich Village Society for Historic Preservation
Judith Rosenbaum, Jewish Women's Archives
Karen Taylor, While We Are Still Here
Jeran Halfpap, Queens Historical Society
Yue Ma, Museum of Chinese in America
Dr. Steven Payne, Bronx County Historical Society
Peg Breen, New York Landmarks Conservancy
Victoria Munro, Alice Austen House
Virginia Allen, last surviving "Black Angel"
Pat Salmon, Curator of History at the Staten Island Museum (retired)
Shannon O'Neill, Tamiment Library, NYU
Charlotte Brooks, Professor of History, Baruch College, CUNY
Tal Kagan, Blueglaze
Monumental Women wishes to thank the following historians and activists who previously created maps or other documents relevant to the creation of our NYC Women's Rights History Trail:
* Pam Elam, "Women's Rights, Historic Sites: A Manhattan Map Of Milestones," Manhattan Borough President's Office, 2008
* Betsy Wade and James Boylan "Pioneers of Women's Rights in Manhattan: A Walking Tour," Manhattan Borough President's Office, 2020
* Greenwich Village Society for Historic Preservation, "Women's Suffrage History Map," 2020.
* New York City Landmarks Preservation Commission, "NYC Landmarks and the Vote at 100," 2020
Monumental Women also wishes to thank the Katharine Cosenza Butler and the Donald C. Brace Foundation, New York Life, and our individual donors for their generous financial support of our NYC Women's Rights History Trail and Education Campaign.
We partnered with groups and individuals to create a Women's Rights History Trail commemorating the women, places or things instrumental to women's rights at sites physically located in the five boroughs of New York City. The trail only features the contributions of women who are no longer living. Submissions can include those who are mostly unknown, or who have already been honored in some way. Trail locations may include the birthplace of a suffragist, a street corner where women labor organizers held rallies, the building where a women's rights activist wrote an important book and many others.