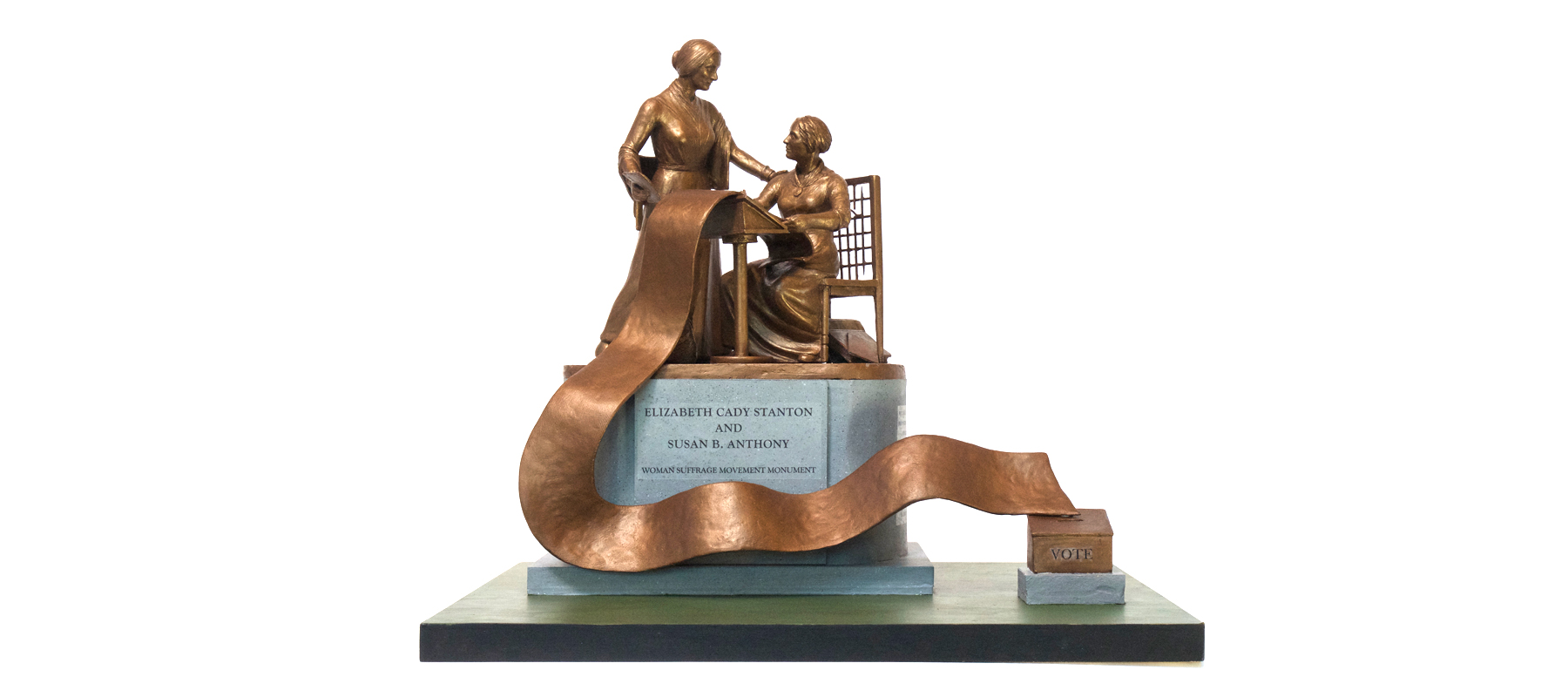 The Winning Design
On July 19, 2018, The Elizabeth Cady Stanton and Susan B. Anthony Statue Fund, Inc., held a press conference, on the 170th anniversary of the opening day of the Seneca Falls Women's Rights Convention, to announce the sculptor and winning design for The Elizabeth Cady Stanton and Susan B. Anthony Woman Suffrage Movement Monument Design Competition at The New-York Historical Society.
>> Read the full press release <<
Meet The Sculptor: Meredith Bergmann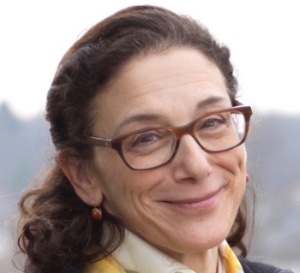 Examples of her past work:
Boston Women's Memorial (Abigail Adams, Phillis Wheatley and Lucy Stone), Commonwealth Ave., Boston, MA; FDR Hope Memorial, Roosevelt Island, NYC; Marian Anderson, Converse College, Spartanburg, SC; Memorial to Countee Cullen, Bronx Council on the Arts, NYC; September 11th Memorial, Cathedral of St. John the Divine, NYC; and Ruth Bader Ginsburg, in collections of Justice Ginsburg and Columbia University.
Meredith will be awarded the Cooper Union Alumni Association's Augustus Saint-Gaudens award for "professional achievement in art" at the end of May.
View more of her work on her website: meredithbergmann.com
"I'm honored to have been chosen to make this monument to a movement that transformed our democracy so profoundly from within, and without bloodshed, and that began with two women writing together, composing the most powerful arguments they could imagine. It's a great subject for a sculpture.
The document the two women are writing spills down from the pedestal as a long scroll of inscribed quotations, in chronological order, from women who worked with them and after them to fight for women's rights and the vote. The scroll will be functional, legible, and assertive, reaching out to the viewer. It actualizes the metaphor that this is 'what has come down to us.' The forward end of the scroll rests on a ballot box, lifting the text of the 19th amendment towards the public. These accumulated words changed history."
– Meredith Bergmann