About Monumental Women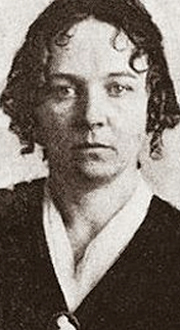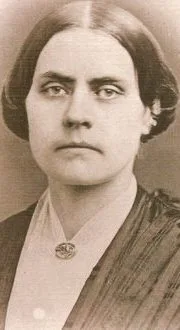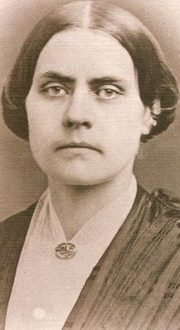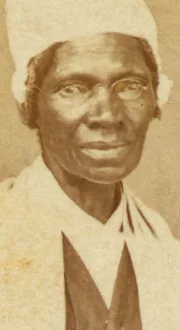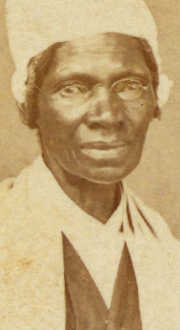 At Monumental Women, we have a three-part approach to moving history forward:
We were officially created as an all-volunteer, not-for-profit organization in 2014 with the initial goal of breaking the bronze ceiling and creating the first statue of real women in Central Park's 167-year history. The Park has statues of Alice in Wonderland, Mother Goose, Juliet with Romeo, witches, nymphs, and angels – but no real women…until now. Our monument of Women's Rights Pioneers Sojourner Truth, Susan B. Anthony, and Elizabeth Cady Stanton was unveiled on August 26, 2020, the centennial anniversary of the ratification and certification of the 19th "Votes For Women" amendment to the constitution. The year 2020 also marked the 200th anniversary of the birth of Susan B. Anthony. All three women were not only Women's Rights Pioneers, but New Yorkers as well. They were all abolitionists who supported universal suffrage. They were all contemporaries who often attended the same meetings and spoke on the same stages. It is only fitting that they share the same pedestal.
Monumental Women has the further goals of increasing awareness and appreciation of Women's History through a nationwide education campaign and challenging municipalities across the country and across the world to rethink the past and reshape the future by including tributes in their public spaces to the diverse women who helped create and inspire those cities.
Donating a Work of Art to the City has been a very complicated and challenging experience. But Monumental Women persisted and moved history forward in New York City's Central Park. We are proud that our all-volunteer, not-for-profit group has broken the bronze ceiling. It took seven years. We raised over $1.5 million in private funding. We fought through many obstacles. It was not easy to take the long bureaucratic roller-coaster ride which traveled through the Parks Department, the Central Park Conservancy, The Public Design Commission, The Landmarks Preservation Commission and every single Community Board surrounding Central Park. Step by step, meeting by meeting, we crossed the minefield which is New York City government. In New York City's public spaces there are 150 statues and only 5 of them were women. Now, thanks to Monumental Women there are 6.
We are especially pleased to report that the Women's Rights Pioneers Monument on Literary Walk has already become an important, must-see, location. As one of our supporters put it, "the statue is a living place." People send us selfies of themselves and their friends and families at the Monument. They explain to their children what the monument means. Thousands of people have accessed our APP "Talking Statues" to hear the words of Truth, Anthony, and Stanton while they view the images of those women. Recently, it has become a site where people have left banners, photos, and flowers in honor of Justice Ruth Bader Ginsburg.
As Roy Rosenzweig and Elizabeth Blackmar wrote in The Park and the People, "…if history teaches us anything it is the contingency of particular historical moments, the possibility that change can come from new and unexpected directions." So in the middle of a pandemic and economic disaster, Monumental Women is proud to be that "new and unexpected direction." We invite you to join us as we continue to fight for change and challenge all levels of government across the nation and world to make our public spaces truly reflect and respect all of us. Please make whatever donation you can DONATE to support our work for the creation of a full and fair historical record that includes the vast and varied contributions of all women and people of color.
THANK YOU!
Did You Know?
For large parts of their lives, Elizabeth Cady Stanton and Susan B. Anthony were New Yorkers. In New York City during a period that lasted over fifty years, Stanton and Anthony organized and attended countless conventions, rallies, marches and meetings. In addition:

They founded the Women's Loyal National League here in 1863 and were responsible for collecting over 400,000 petition signatures to urge President Abraham Lincoln and Congress to immediately end slavery through the 13th Amendment.
Stanton was the first woman to run for Congress in 1866 and she did it here in what was then the Eighth Congressional District. Stanton ran as an Independent and received 24 votes out of the 12,000 cast by male voters.
Stanton and Anthony wrote and published their newspaper, The Revolution, in New York City from 1868-70.
They founded the National Woman Suffrage Association here in 1869. The list of historical milestones goes on and on.
We know from their writings and other sources that Anthony enjoyed walking in Central Park. We know that Stanton took carriage rides and played with her children there. From 1862 to 1902, Stanton and her family lived at four different Westside Manhattan homes, always with a room for Anthony in each (75 West 45 Street, 464 West 34 Street, 26 West 61 Street, and 250 West 94 Street). Sadly, Stanton died in 1902 at an apartment only a few blocks from Central Park.
Sojourner Truth, was born into slavery in Ulster County, New York in 1797. She went on to become one of the most powerful advocates for human rights in the nation. She escaped from slavery in 1827 and later joined the abolitionist movement. She lived in and around New York City from 1828 to 1843. By the 1850s Sojourner Truth joined the fight for women's rights as well. At the 1851 Women's Rights Convention held in Akron, Ohio, Truth delivered what is now recognized as one of the most famous abolitionist and women's rights speeches in American history, "Ain't I a Woman?".