About Monumental Women & The Statue Fund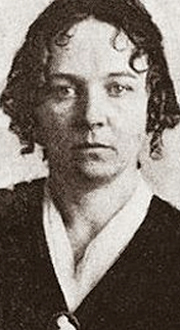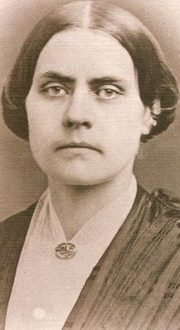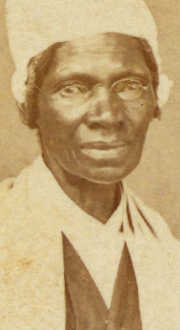 The Elizabeth Cady Stanton and Susan B. Anthony Statue Fund, Inc. (the Statue Fund) is a nonprofit, all-volunteer organization dedicated to placing the first statue honoring women's history in New York City's Central Park.
After years of work, we've won approval from the Parks Department to break the bronze ceiling and build a statue featuring New Yorkers Elizabeth Cady Stanton, Susan B. Anthony and Sojourner Truth (abolitionists, suffragists, and women's rights pioneers) in New York City's Central Park. Now we have to raise funds to commission and maintain that statue as well as to support other components of our Monumental Women Campaign. In addition, we plan more statues to honor other valiant women as well as an extensive Women's History Education Campaign to highlight the contributions of ALL women. We need your help.
The statue's strategic location in the heart of Central Park, within walking distance of the New York Historical Society as well as other museums and tourist attractions, will ensure that many of Central Park's 42 million annual visitors become more aware of women's contributions to our shared history.
We invite you to join our campaign—by helping us raise the $1.5 million needed to commission, install, and maintain the statue, or by spreading the word through social media. Together, we can bring Monumental Women to Central Park for the first time.
Did You Know?
For large parts of their lives, Elizabeth Cady Stanton and Susan B. Anthony were New Yorkers. In New York City during a period that lasted over fifty years, Stanton and Anthony organized and attended countless conventions, rallies, marches and meetings. In addition:

They founded the Women's Loyal National League here in 1863 and were responsible for collecting over 400,000 petition signatures to urge President Abraham Lincoln and Congress to immediately end slavery through the 13th Amendment.
Stanton was the first woman to run for Congress in 1866 and she did it here in what was then the Eighth Congressional District. Stanton ran as an Independent and received 24 votes out of the 12,000 cast by male voters.
Stanton and Anthony wrote and published their newspaper, The Revolution, in New York City from 1868-70.
They founded the National Woman Suffrage Association here in 1869. The list of historical milestones goes on and on.
Sojourner Truth, was born into slavery in Ulster County, New York in 1797. She went on to become one of the most powerful advocates for human rights in the nation. She escaped from slavery in 1827 and later joined the abolitionist movement. She lived in and around New York City from 1828 to 1843. By the 1850s Sojourner Truth joined the fight for women's rights as well. At the 1851 Women's Rights Convention held in Akron, Ohio, Truth delivered what is now recognized as one of the most famous abolitionist and women's rights speeches in American history, "Ain't I a Woman?".
We know from their writings and other sources that Anthony enjoyed walking in Central Park. We know that Stanton took carriage rides and played with her children there. From 1862 to 1902, Stanton and her family lived at four different Westside Manhattan homes, always with a room for Anthony in each (75 West 45 Street, 464 West 34 Street, 26 West 61 Street, and 250 West 94 Street). Sadly, Stanton died in 1902 at an apartment only a few blocks from Central Park.