Latest Events, Video & Audio
---
Check back for upcoming Monumental Women events!
---
The Art Students League
Monumental Women
---
CREWTV
2020 In Review: Promo:
---
City of Tomorrow
Parks and Re-Creation: Open Ideas for Open Spaces
Charles Renfro, Mitchell J. Silver, Pam Elam, moderated by Signe Nielsen
Oct 14, 2020
---
Monumental Women Board President Pam Elam provides an update on the Central Park Women's Rights Pioneers Monument for the Robin Morgan Women's Media Live podcast. Pam's interview starts at the 15 minute mark. Thanks Robin for again highlighting women's history and the Monument.
---
Distinguished historian Ellen Carol Dubois explains the importance of the work of Monumental Women and the significance of the Aug. 26, 2020 unveiling of our Women's Rights Pioneers Monument in NYC Central Park.

---
WRCR 1700AM / WRCR.com : Crossroads of Rockland County
Monumental Women President Pam Elam and Sculptor Meredith Bergmann speak with Clare Sheridan.
March 16th, 2020
---
'Women's Empowerment Night" at the March 8th Brooklyn Nets game
March 8th, 2020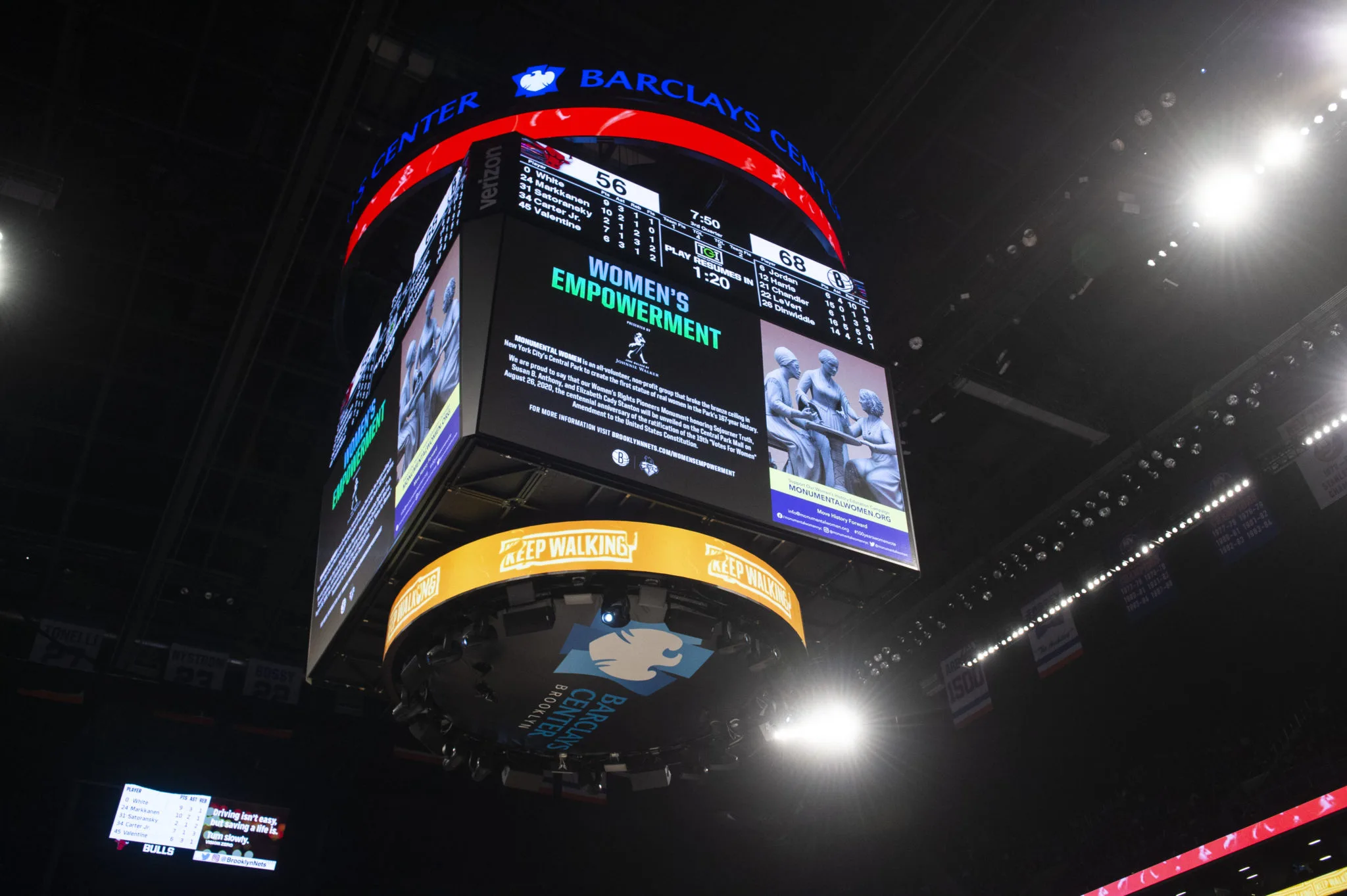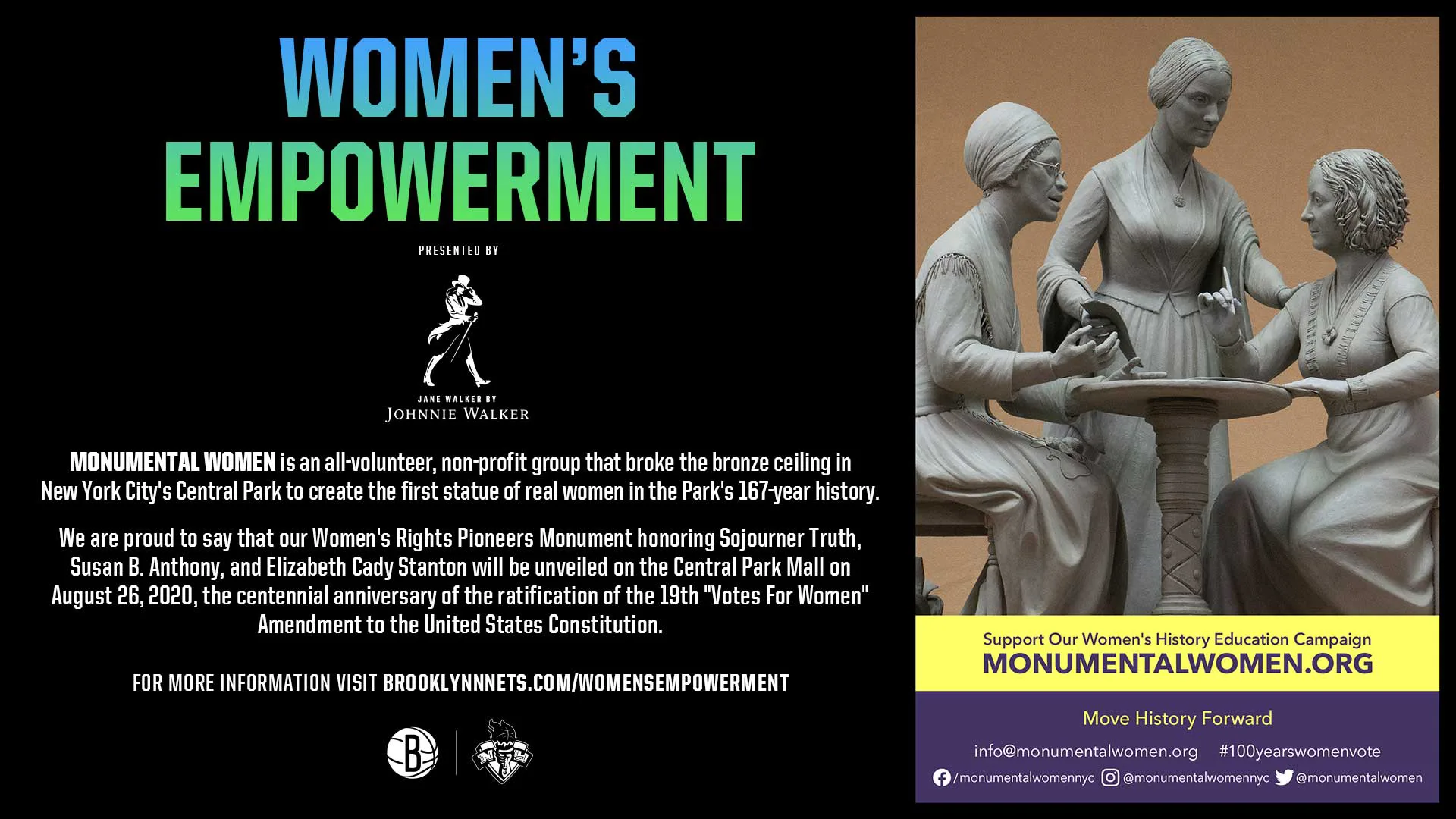 ---
February 27, 2020
Thanks to everyone who attended the Monumental Women event at the Ford Foundation on Feb. 27th. The standing room only crowd heard historian Ellen Carol Dubois discuss her new book, "Suffrage-Women's Long Battle For The Vote" with MW Board Members Ellen Chesler and Namita Luthra.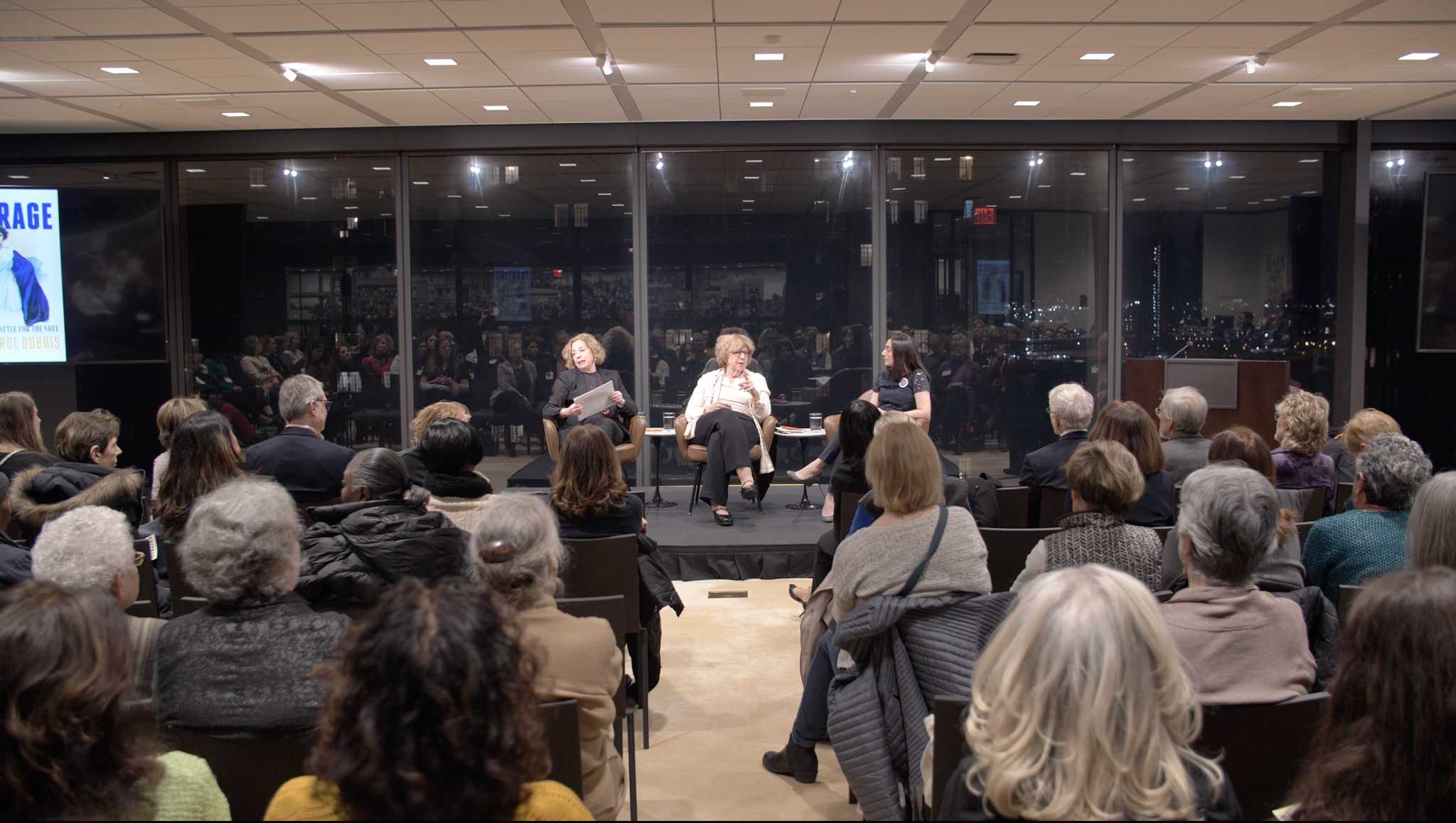 ---
Women's Suffrage Centennial for 2020 Rose Parade
Monumental Women board member Coline Jenkins aboard the Woman Suffrage Centennial Celebration float
---
July 25th, 2019
Monumental Women Board Member Brenda Berkman organized a very successful "Put Her On A Pedestal" Art Project and instant history lesson (with help from fellow Board Members Ariel Deutsch, Pam Elam, and Judaline Cassidy) for the girls at Judaline Cassidy's wonderful "Tools and Tiaras" Camp.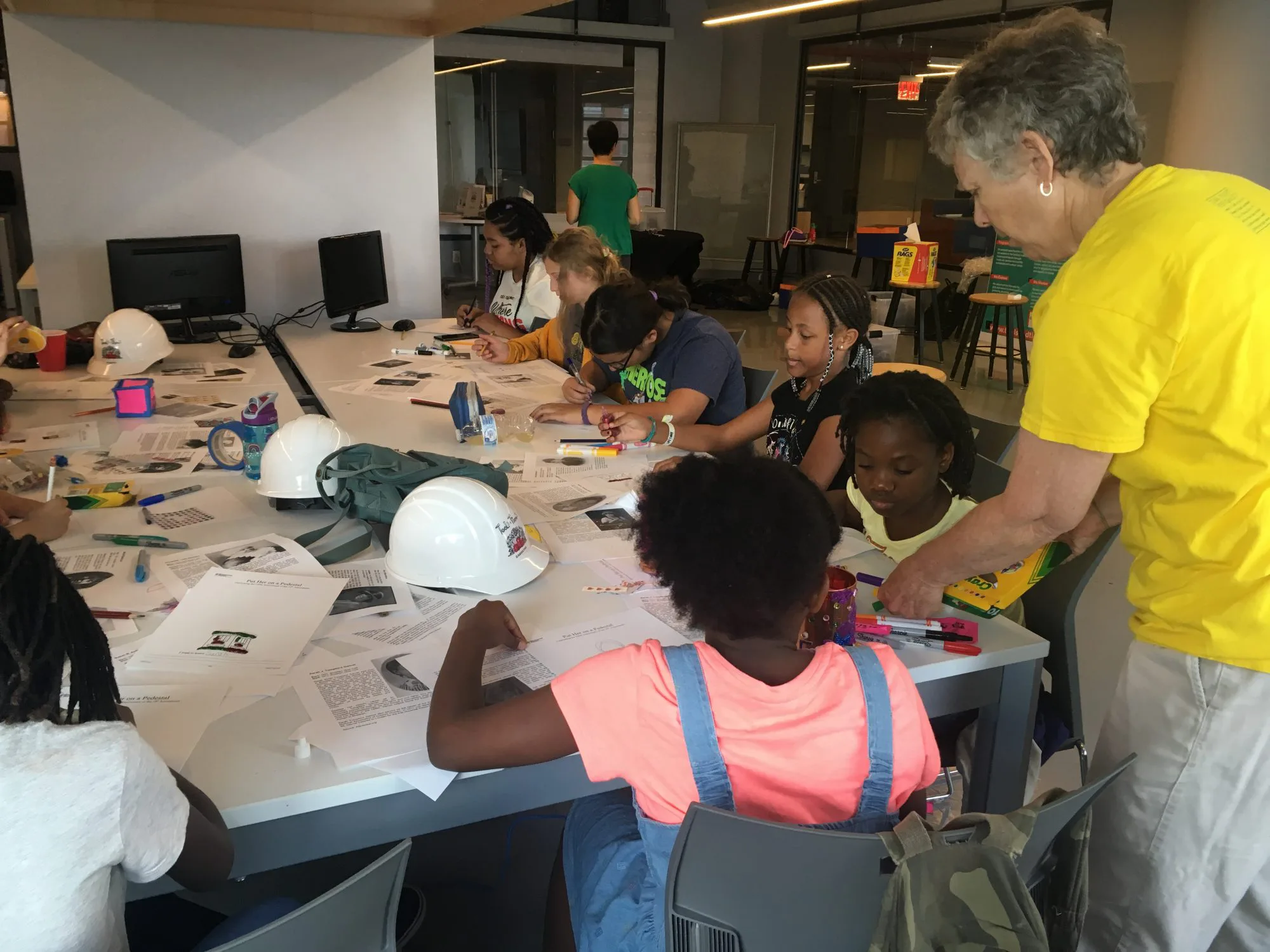 ---
June 26th, 2019
Monumental Women invited representatives from the Office of the Mayor, the NYC Parks Department, and the Manhattan Borough President's Office to join us on June 26th for an initial meeting to start planning a wonderful "Votes For Women" Celebration in 2020 for New York City. Thanks to all those who attended our first meeting and who made the commitment to continue working together to celebrate the centennial of the ratification of the 19th amendment to the United States Constitution. This is only the beginning!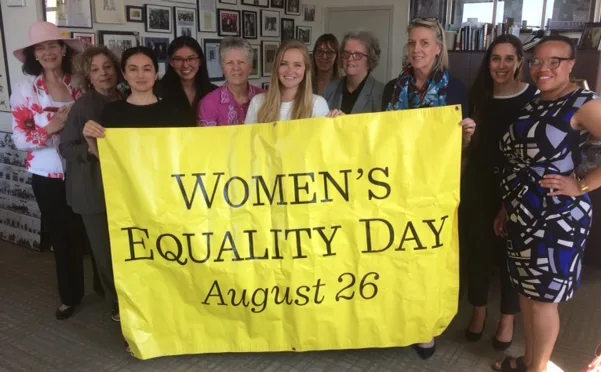 ---
March 27, 2019
Our Monumental Women program on "Lessons Learned from the Woman Suffrage Movement" was a big hit on March 27th. Special thanks to Lynn Sherr, Marjorie Spruill, and Judaline Cassidy for a wonderful discussion held at the New-York Historical Society. The room was beautiful and people got a chance to talk with each other over refreshments before and after the program. Thanks to all who worked so hard to make the evening a success.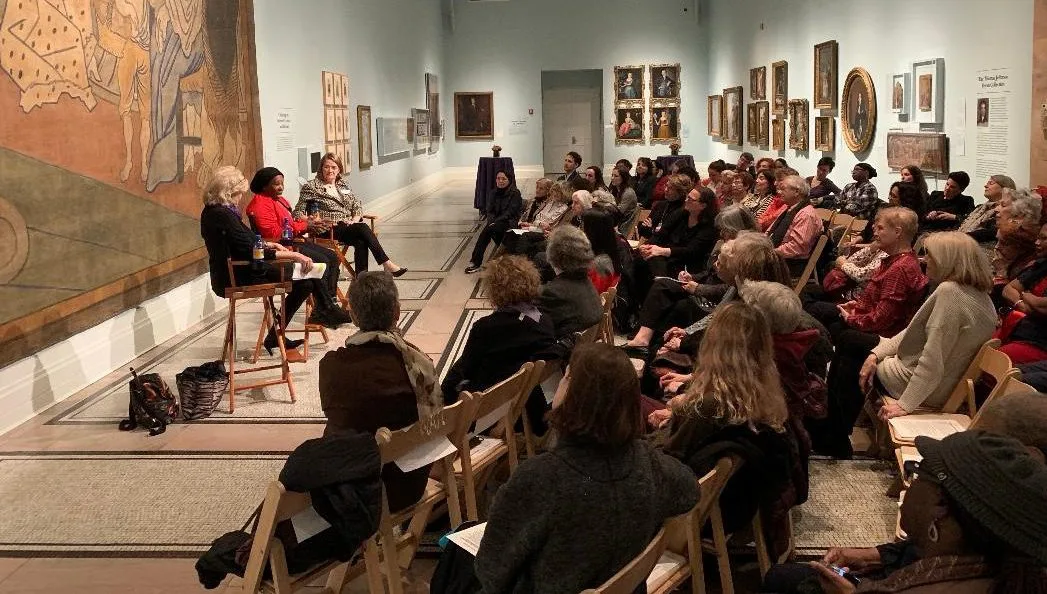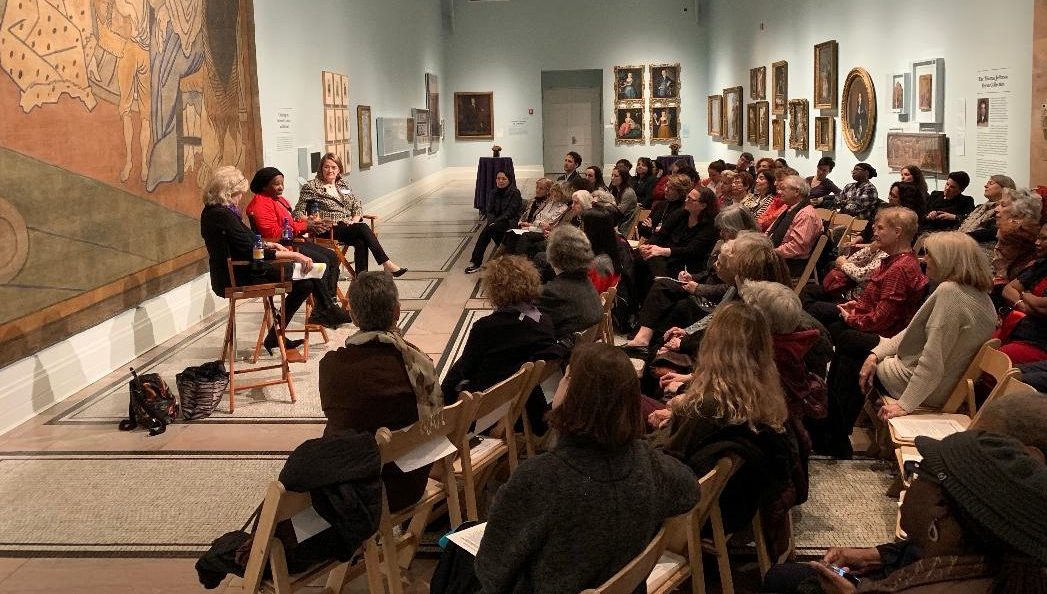 ---